VelocitySBA appoints Bill King to Central Region Sales Manager
Los Angeles, CA (May 16, 2023) - VelocitySBA, a nationwide SBA lender, is pleased to announce the addition of Regional Sales Manager Bill King, who is based in Dallas-Fort Worth, Texas and will lead sales efforts in the Central Region.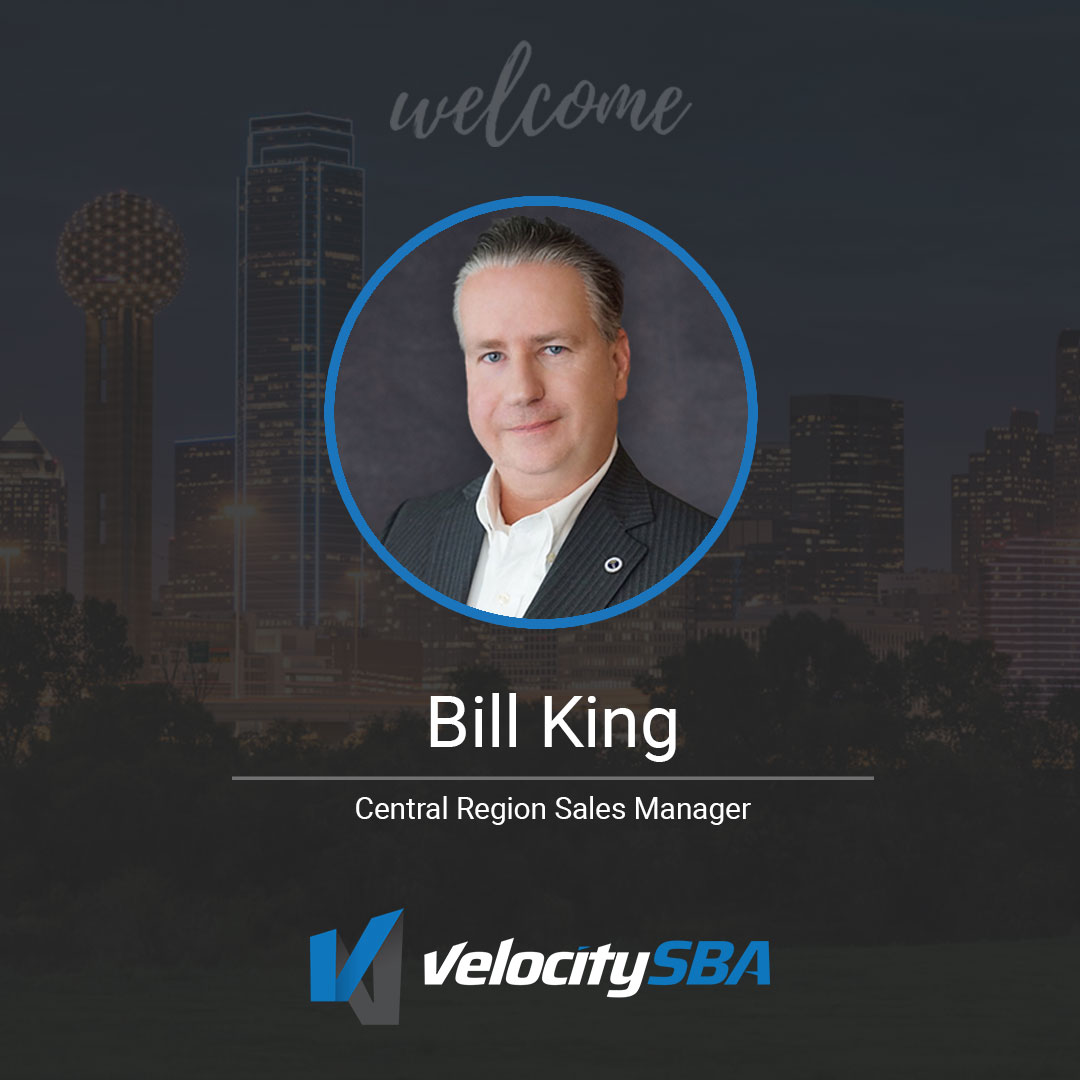 An experienced Banker, Commercial Finance Consultant, public speaker and author, Bill has worked for over 20 years helping privately held business owners grow their companies in multiple industries.
Bill currently holds various licenses and certifications, including designations for Certified Mergers & Acquisitions Advisor (CM&AA), Certified Lease & Finance Professional (CLFP), and Accredited Small Business Consultant (ASBC).
"Bill King is a tremendous talent and a great addition to our growing team at VelocitySBA. He will be instrumental in our growth plan as a top tier nationwide SBA lender." says President, Charles Rho. "I am excited to have Bill join our growing team as we continue to expand across the country and maximize our national outreach," says National Sales Manager Greg Fioresi. "As we expand into the Texas market, he will help us build an entirely new sales team in a market he knows very well. He will be integral to our next phase of growth."
"Non-bank lenders like VelocitySBA are an important aspect of the SBA landscape," says Bill King. "SBLCs offer greater flexibility to deliver tailored financing solutions, the agility to adapt to evolving market conditions, and the speed of execution that small business owners really need."
About VelocitySBA
VelocitySBA (VSBA) is a nationwide SBA lender. Our dedicated team of highly experienced lending professionals understands the specific needs of business owners and their unique capital requirements. Unlike traditional banks, our focused approach to business lending quickly delivers the custom-tailored solutions that today's business community needs to succeed. For news and updates, be sure to follow us on Facebook and LinkedIn.