Our Company
VelocitySBA (formerly Crossroads Small Business Solutions) began with the goal of providing small business owners with access to much-needed capital through the SBA loan program. Not only did we create a company with a national lending footprint, but also a company that takes a common-sense approach to SBA lending. We didn't stop there! With our primary goal of common sense lending, we also wanted to make the process fast and efficient. In order to do so, we've made large investments in state of the art lending technology and recruited the top SBA lending professionals in the industry. Our goal is to help you succeed!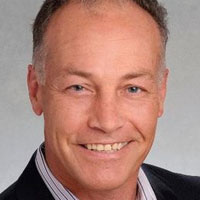 Howard Shiebler
Chairman of the Board
View Bio
Howard Shiebler
Chairman of the Board
---
Howard brings a leadership and entrepreneurship background with 24 years at GE Capital running their aircraft, transportation, and general equipment finance and leasing businesses. His experience includes asset based and cash flow senior debt financing, and inventory finance. Prior to GE Capital, Howard also held senior positions at Mellon Bank and start up Pure Markets, both in San Francisco. Howard is the President of Crossroads Equipment Lease & Finance.
Charles Rho
President & Board of Director
View Bio
Charles Rho
President & Board of Director
---
Charles is an accomplished business development and corporate strategy executive with over 25 years of progressive leadership experience with Fortune 300 companies in building and implementing strategic plans and forging partnerships in the financial services industry. Prior to joining Crossroads in 2017, Charles was President of an SBLC, Centerstone SBA Lending Inc. headquartered in Los Angeles, CA. He coordinated the acquisition of the SBLC license and quickly ramped up the business platform to become the top SBA lender in the country in its first full year of operation. Prior to Centerstone, he worked for General Electric's Capital business unit from 1997 to 2014. During his 17 year career with GE Capital, Charles launched several new businesses for GE Capital, ran GE's secondary market group, oversaw the capital markets group and was part of the M&A team with GE's corporate strategy unit. He closed over $11 billion in commercial real estate, M&A and leverage finance transactions. In 2012, Charles was 1 of only 24 leaders selected globally by GE Capital's management for their future leadership program. In 2014, Charles was recruited by CBRE (world's largest real estate service firm) to launch a new commercial lending business called CBRE Business Lending. In addition to successfully launching the new business unit, Charles founded CBRE's Asian American affinity group called CBRE Asia Pacific American Forum in 2015. He served as Founder/Chairman and appointed 9 regional leaders to lead CBRE APAF nationally.
Joshua Yoon
Sales Manager, West Region
View Bio
Joshua Yoon
Sales Manager, West Region
---
Joshua has been in the banking & financial services industry for 16 years and dedicated his career towards being a specialist in the SBA 7(a) program. He is well recognized in the industry as a top producing development officer, as well as a highly respected sales manager. His extensive experience and knowledge of the SBA program will be a tremendous asset to our borrowers.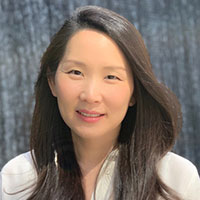 Arlene Park
Chief Credit Officer
View Bio
Arlene Park
Chief Credit Officer
---
Arlene joined VelocitySBA (then Crossroads Small Business Solutions) as the Chief Credit Officer in September 2017. She began her career in SBA lending in 2002 and has worked in various capacities covering duties in loan origination, underwriting, credit administration, processing and closing. Prior to joining Crossroads, Arlene spent the most recent part of her career at Banc of California and City National Bank as a senior credit officer and team lead for the C&I and SBA Division, covering various types of SBA 7a, SBA 504 and C&I transactions for various industries. Arlene's diverse experience and knowledge will effectively manage the credit, closing and servicing team to contribute to the growth of VelocitySBA.
Robin Boone
Chief Financial Officer
View Bio
Robin Boone
Chief Financial Officer
---
Robin joined VelocitySBA (then Crossroads Small Business Solutions) as CFO in June 2017. Robin began her career recruited into the Lucent Technologies' Financial Leadership Development Program which allowed her to gain finance and accounting knowledge while rotating through the Corporate Finance & Controllership group before taking a permanent assignment as Finance Manager with the largest wireline customer team in North America. Robin has honed her skills in revenue recognition and financial reporting as Scantron's Revenue Manger and expanded her knowledge in corporate accounting working for CO-OP Financial Services as the Corporate Assistant Controller, managing and directing the accounting operations and enterprise accounting projects for six business units. Robin comes with a wealth of leadership, and identified as a raising leader in multiple organizations, being selected for several executive financial management programs. She holds a B.S. in Accounting from Hampton University, a M.S. in Accounting, with emphasis in Entrepreneurial Finance & Strategic Cost Management from Babson College, and a certification of completion for Western CUNA Management School, Pomona College of the Claremont Colleges. Robin joined Crossroads Equipment Lease and Finance, LLC in January 2015 as the Controller and was promoted to the Chief Financial Officer in August 2015.
Tamara deClercq
SVP, Loan Operations
View Bio
Tamara deClercq
SVP, Loan Operations
---
Tamara has been a part of the VelocitySBA team since 2015 and has been involved in the SBA non-depository banking industry for more than a decade managing all aspects of the SBA loan process from origination, underwriting, servicing, liquidation, compliance and reporting. Currently, Tamara oversees loan operations and servicing of the loan portfolio. She possesses experience originating and servicing SBA 7a loan portfolios with over $100 Million originated with more than 12,000 SBA 7a loans. Tamara's emphasis in audit compliance, loan policy creation and implementation, as well as technology driven solutions for SBA loans offers VelocitySBA a wealth of knowledge and experience as well as being a highly valued leader in the industry. Tamara is a team player who has honed her skills by representing the United States in the 2004 Olympic Games in Athens, Greece brining home a Bronze medal with her nine team mates in Synchronized Swimming. Her love for creation, technique and getting this right will help VelocitySBA accelerate into the future.